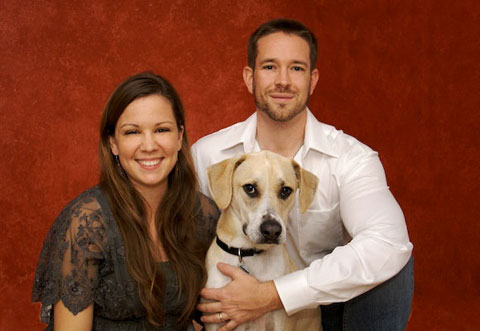 Potomac Falls Music is owned and operated by Washington area award-winning musicians – husband and wife team, Jim Cash and Ashley Cash. The couple launched Potomac Falls Music shortly after their marriage in 2005, with a vision of creating specialized music instruction for students of varying age and skill levels.
Teaching Styles & Philosophies
Our teaching philosophy is to maintain a sympathetic, encouraging and friendly student-teacher relationship based on mutual respect.
We work to modify our teaching styles to best suit our students' individual needs and talents. Additionally, every effort is made to pair a student's skill level and music interest to an instructor who best matches these criteria.
While we believe in challenging our students, we are neither intimidating nor condescending. It is important for our students to find creativity and enjoyment through their efforts.
"Since 2008, my daughter has been fortunate to have had the guidance of Potomac Falls Music to learn guitar and vocals…We plan on continuing this partnership for many years to come!"

Liz Lee, Potomac Falls, Virginia
"I would not have dropped out of piano when I was a little girl if I had such a great teacher. These girls are very lucky! Thanks Potomac Falls Music for providing such talented teachers!"

Lissa Perez, Great Falls, Virginia
"Our son learned an incredible amount about playing guitar and music in general. He looked forward to each lesson, was excited with what he learned and loved the opportunities that Potomac Falls Music provided for him to perform for a live audience."

Rob and Tara Allen, Reston, Virginia
Emphasis on Performance!
We typically hold a student showcase at least 2 times per year at a local restaurant/ music venue for a family fun approach to the traditional recital! We tend to pack the room with families who are ready to have a load of fun while celebrating the achievements of our student performers!
Our Studio
We are a fully equipped music recording and teaching studio located at our private residence in Sterling, Virginia. We have a comfortable waiting area and 2 separate teaching studio rooms. Enjoy learning in our fun and artistic space!