Private Music Instructor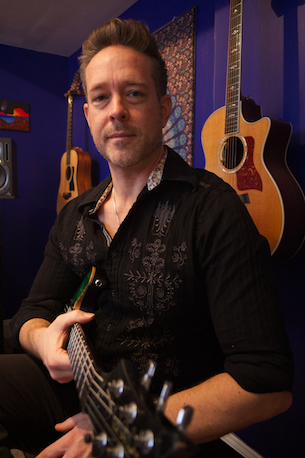 Jim Cash is a private music instructor at Potomac Falls Music. He teaches guitar, bass, piano, ukulele, and Native American style flute lessons. He and his wife founded the private music instruction company in 2005.
Known for his versatility, Jim is capable of teaching a wide range of music styles, including rock, pop, folk, progressive, classical, world, blues, and jazz. Jim loves sharing his passion for music, for students of all ages and skill levels. In addition, Jim prides himself on offering an adaptable teaching style, as he is capable of working with students of varying learning styles and learning differences. His approach is focused yet laid back and fun!
While attending George Mason University, Jim studied extensively under the tutelage of Larry Snitzler. Larry was himself a student of the late world-renowned classical guitarist, Andres Segovia.  When Jim graduated from GMU he continued his guitar studies in Rock, Blues, and Jazz, under additional outstanding and distinguished music instructors.  In 2004 Jim discovered his own love for teaching music. Next, he began teaching guitar and bass guitar throughout the DC metropolitan area. Jim quickly become a sought-after music instructor in the D.C. Metro area. He has offered private lessons, group lessons, and workshops for a variety of music schools including the esteemed, National Guitar Workshop. Then, in 2005, Jim and his wife founded Potomac Falls Music. A passion project with a vision to share their love for music!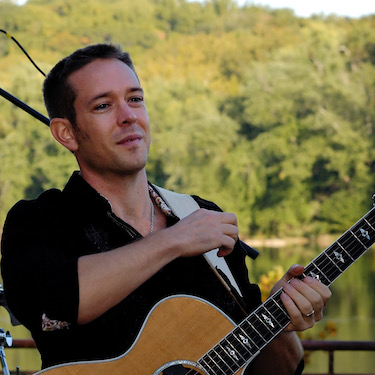 "Jim Cash started teaching my 3 boys when they were barely old enough to hold the instrument. Each summer, when they get to pick their after-school-activities, Jim makes top of the list. He has become part of their lives, not just as a guitar instructor, but as a friend, mentor, and role model. And their guitar playing sounds really good, too!"

-PETRA BARRIENTOS, GREAT FALLS, VA

Indie Musician and Professional Performer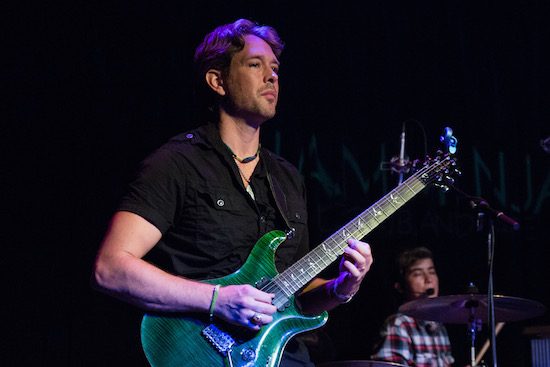 Jim Cash is an award-winning songwriter and multi-instrumentalist, whose works have garnered several awards, most notably winning first prize for Relix Magazine's Jam off Competition. He has also been a multi-Washington area music award nominee. His latest album Woven Green's Into Bloom has received stellar reviews and has been described as "thrilling, electrifying, dynamic, and inspirational, drawing comparisons to some of the greats, including Fleetwood Mac…recalling the best of the singer-songwriter tradition in unexpected beautiful ways" (The Ratings Game). Jim has released several albums and many of his songs have been licensed through major TV networks such as Discovery, TLC, and Oprah to name a few.
SCHEDULE A LESSON WITH JIM