We offer private guitar lessons for all ages and skill levels in acoustic guitar, electric guitar, and nylon string guitar. Musical styles include classical, pop, blues, jazz, rock, and folk. Lessons tend to begin with music fundamentals and a focus on technique, in addition, we also encourage an exploration of musical interests and provide tools for personal composing and songwriting.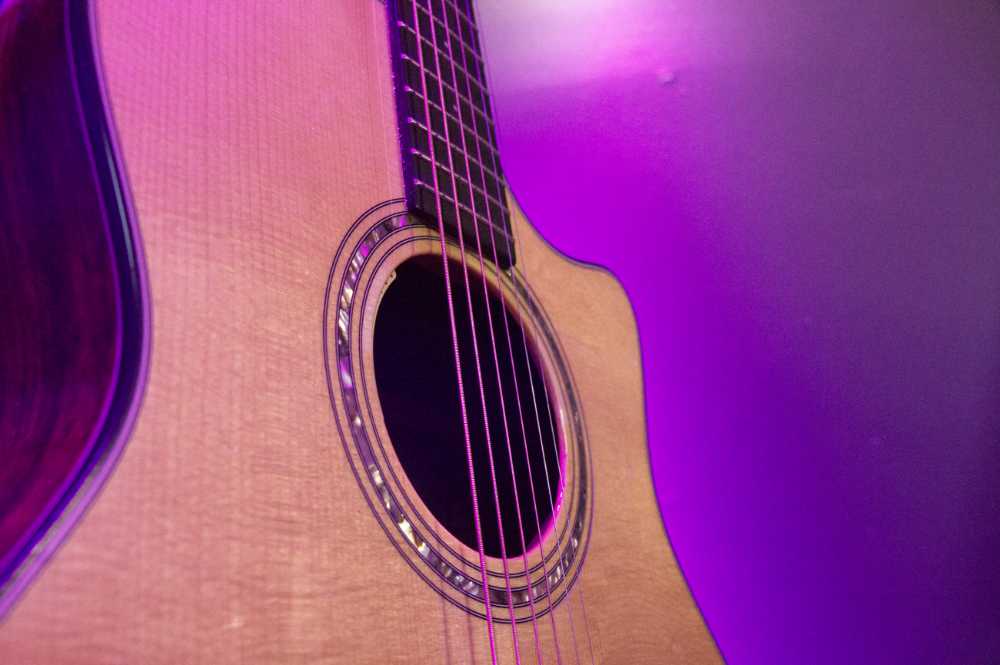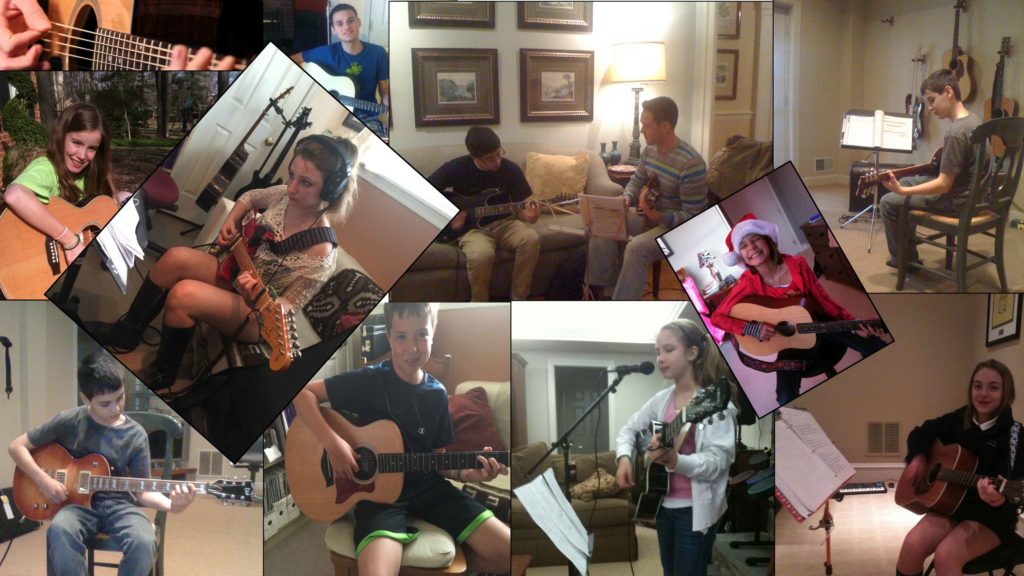 GUITAR INSTRUCTORS
Potomac Falls Music currently has four guitar instructors who each offer their own style of teaching and area of focus.

Jim Cash is the go-to for all things guitar, from classical to rock to contemporary acoustic fingerstyle. He is well versed in teaching beginning students as well as advanced serious players who are wishing to learn more about theory or simply evolve their own playing. Jim also teaches piano, bass, and ukulele. In-Studio, In-Home, and Virtual lessons offered.
Ashley Cash is an excellent choice for beginning and intermediate level acoustic guitar students and especially for those interested in eventually combining guitar parts with vocals. In-studio (Sterling) and virtual lessons offered.
Monty Smith offers beginning level guitar and often integrates lessons with his knowledge of other instruments such as drums and piano, helping his students explore the musical connections and possibilities. In-home and virtual lessons offered.
Schedule A Guitar Lesson!

Frequently Asked Questions about Guitar Lessons
Q: What is the youngest age you recommend for guitar lessons?
A: We suggest starting no younger than age 8 for guitar. If you have a younger beginner who is interested in music, we suggest beginning with piano as early as age 5 or ukulele at age 6.
Q: How long a lesson to do recommend and how often?
A: We offer lessons in 30-minute, 45-minute, or 60-minute sessions. We recommend weekly lessons for most students, but to accommodate busy schedules, we also offer lessons every other week. In addition, we offer the option of occasional or walk-in lessons. For young beginners, we recommend weekly 30-minute lessons. Intermediate players and young adults tend to do well with weekly 45-minute lessons. Adults have busier schedules so we recommend 45-minute lessons every other week. We recommend 60-minute lessons especially for intermediate and advanced players, and for players who would like to learn both voice and guitar together.
Q: What else will I need to get started with guitar?
A: We suggest that you purchase the following: a music stand, guitar picks, guitar tuner, and guitar capo.
Q: Is it true that it is best to begin on a classical guitar?
A: Not necessarily, the guitar you choose very much depends upon the sale of music that you wish to learn. If you or your child are inspired by rock music, they will be best beginning on electric guitar. However, some beginners find pressing down on strings difficult at first, so there are instances where classical nylon string guitars may be a good fit. Also, if a student loves to (or aspires to) sing and play together, an acoustic steel string guitar is best.
Q: What size guitar do I need for my young beginner?
A: Typically ages from 6-10 are going to be best with a Jr. size guitar (AKA 1/2 or 3/4 size). Students above age 10, depending on their height, will in most cases be fine with a full size guitar.
Q: Can I really learn guitar as an adult?
A: Yes! We find that adults mostly need a bit of coaching to build up the basic skills for a really fun repertoire of songs!