We offer private piano lessons for all ages and skill levels in keyboard and piano. Exploring musical styles as classical, pop, blues, jazz, and rock, and learning basic music fundamentals in a fun and engaging way! Lessons tend to begin with music fundamentals and a focus on technique, in addition, we also encourage an exploration of musical interests and provide tools for personal composing and songwriting.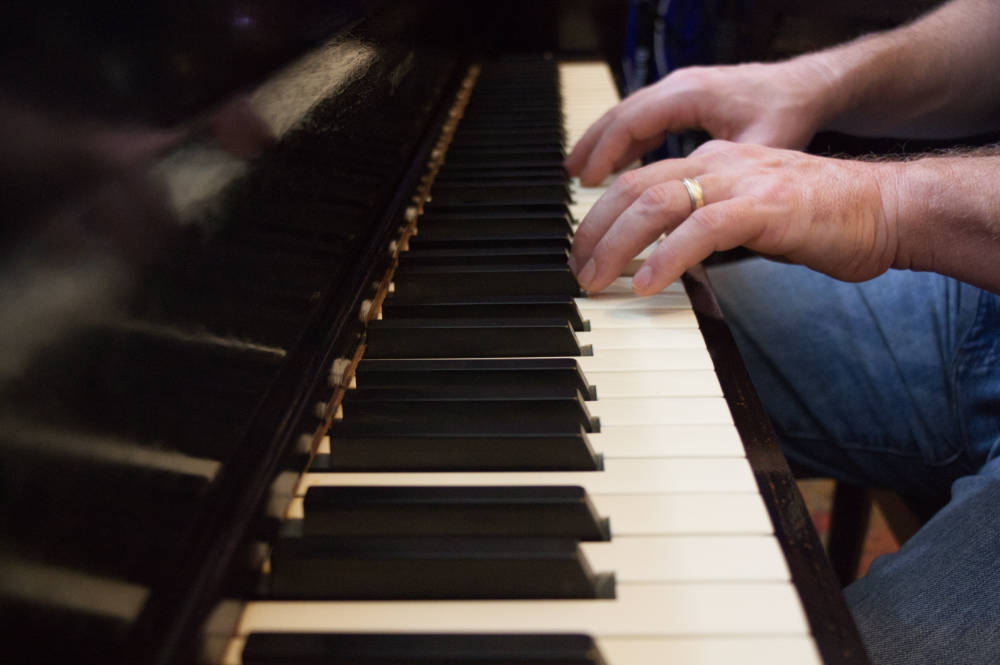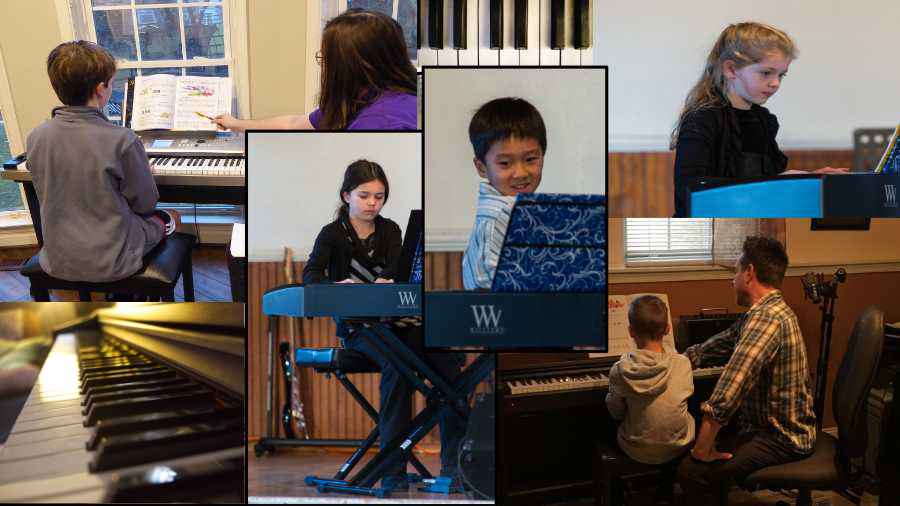 PIANO INSTRUCTORS
Potomac Falls Music currently has three piano instructors who each offer their own style of teaching and area of focus.

Jim Cash offers beginning and intermediate level piano at his home studio in Sterling, Virginia.
Monty Smith offers beginning, intermediate, and advanced level piano and often integrates lessons with his knowledge of other instruments such as drums and guitar, helping his students explore the musical connections and possibilities. In-home and virtual lessons offered.
Thabie Melvin offers all levels of piano study. He has a masters degree in piano pedagogy, and also loves to incorporate modern music as well as classical.
Schedule A Lesson

Frequently Asked Questions about Piano Lessons
Q: What is the youngest age for piano lessons?
A: It varies by student, but age 5 is usually a good time to get started.
Q: Acoustic or Electronic Keyboard?
A: An electronic keyboard will perfectly suit a beginner student, provided it has touch sensitivity, meaning that the harder you press the keys, the louder the notes are. This mimics the feel of a real piano, and is very important for developing proper playing technique.
Q: How long does it take before I can start playing the music I want to play?
A: There are a lot of fundamentals to go over in the beginning of a piano journey, but in many cases, a given piece of music can be broken down into something simple and easy for a new player.
Q: Can you recommend a piano tuner who can come to my home and tune my piano?
A: Yes! We recommend Nick Leonard of Leonard Piano Service.