Voice, Piano, Ukulele Instructor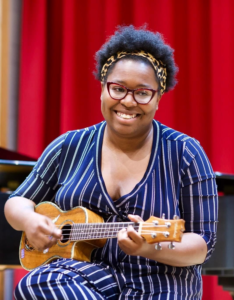 Alea is a Virginia Beach native and a lifelong vocalist who has been singing and receiving vocal training since the age of 13. She also teaches piano and ukulele. She began teaching voice in 2020 at the height of the Covid-19 pandemic and has been addicted to it ever since. In 2021 she obtained her Career Studies Certificate in Music from Tidewater Community College and is currently pursuing a degree in Music Therapy at Howard University.

Alea believes that music is a sonic display of the soul and looks forward to sharing her passion and igniting the same passion in others!