The Potomac Falls Music Student Showcase provides enrolled students with an opportunity to hone their performance skills in a family friendly environment so they can learn to perform and love it!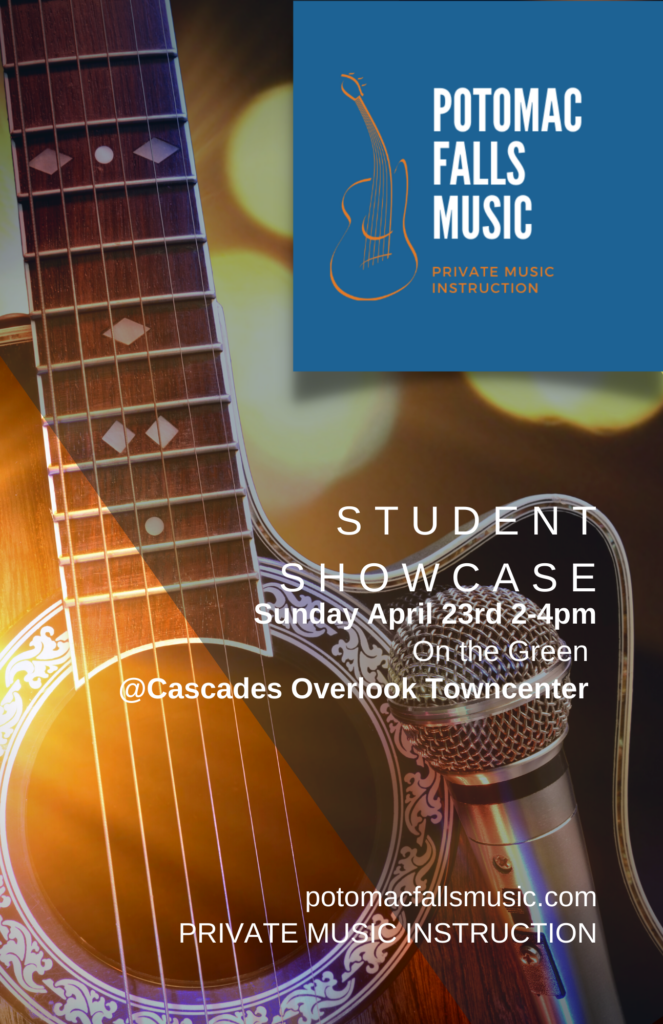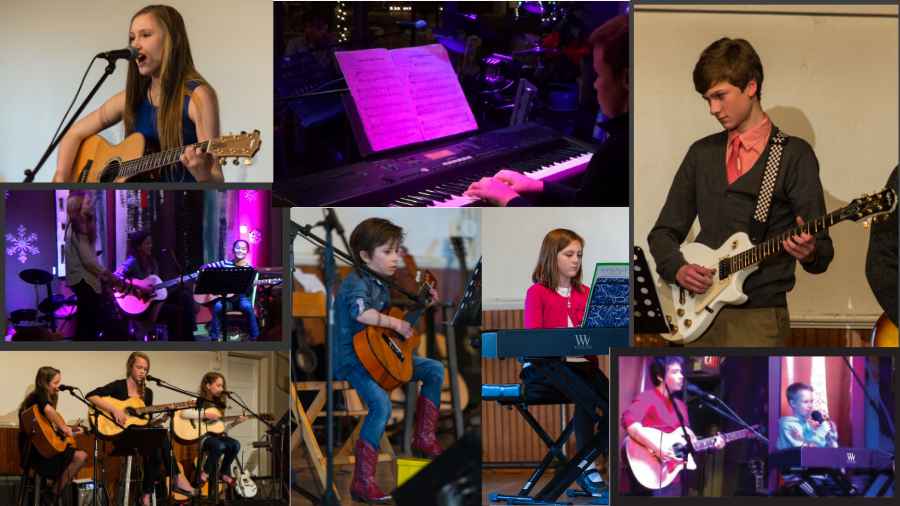 The Potomac Falls Music student showcases are a fun and interactive way for students to develop song repertoire, overcome stage fright, and build audience rapport and stage confidence. In addition, our student showcases are an opportunity for students to meet and collaborate with other students, which often results in potential collaborations for future performances. Because we value personal development and enjoyment, we suggest and encourage our students to perform, rather than requiring them to do so. We also teach our students to support and respect each other's individual self expression so that they can perform for each other in an atmosphere of mutual respect. Our dinner theater style student showcases support community over competition.
Student Showcases typically take place 2 times per year at a local restaurant/ music venue for a family fun approach to the traditional recital. Invite family and friends for a fun evening of music in a dinner theater style format.
Opportunities for special performance prep sessions and ensemble groups are considered based on current student roster and student-instructor availability.
Virtual Video Challenge!
While we wait to safely resume the student showcases, we are offering a fun series of video challenges! Check out our first pilot video for our very 1st Christmas Ensemble Video Challenge for enrolled students!
Music Videos – Your Song of Choice
First, video record yourself performing the best song in your repertoire and then we'll upload it to our youtube channel. You or your parent or guardian will have access to share the private link with friends and family. Students will also have the opportunity to comment on each other's performances via our website's new private portal. This challenge has a due date of March 21, 2021! Ask your instructor to enroll you in this challenge. We will also provide additional recording tips and specific instruction.
Ensemble Video Challenge
Ensemble video challenges are a fun way to collaborate with other students virtually! Song arrangements include multiple parts and skill levels, so as many players as possible can join in the fun! First you'll receive a play along track to practice with. Next, record a video of yourself performing your assigned part.

"I Heard it Through the Grapevine" by Marvin Gaye is our next song choice. This challenge has a due date of May 21, 2021! Ask your instructor to enroll you in this challenge. We will also provide additional recording tips and specific instruction. Ensemble video challenges will be shared publicly on youtube and social media. By enrolling in this challenge, you agree that the video will be shared.